Product Details:
Product Name:
Single-use samplers
Packing: 50T/box

Expected Usage:
It is used for the collection and transportation of clinical influenza, avian influenza, hand, foot and mouth disease, measles and other virus specimens, as well as chlamydia, mycoplasma and ureaplasma specimens.
Storage conditions and expiration date:
Store at
normal temperature 5 - 25
ºC
, valid for 12 months.
Sample requirements:
1. Applicable sample types: Pharyngeal swabs, nasopharyngeal swabs, saliva, sputum and other clinical samples.
2. Storage and transportation of samples: After the sample is collected, it should be transported to the corresponding laboratory for testing within 48 hours, and the storage temperature is 2-8
ºC
. If it cannot be transported to the laboratory within 48 hours, it should be stored at -80
ºC
or below and sent to the corresponding laboratory within one week. The sample should avoid repeated freezing and thawing.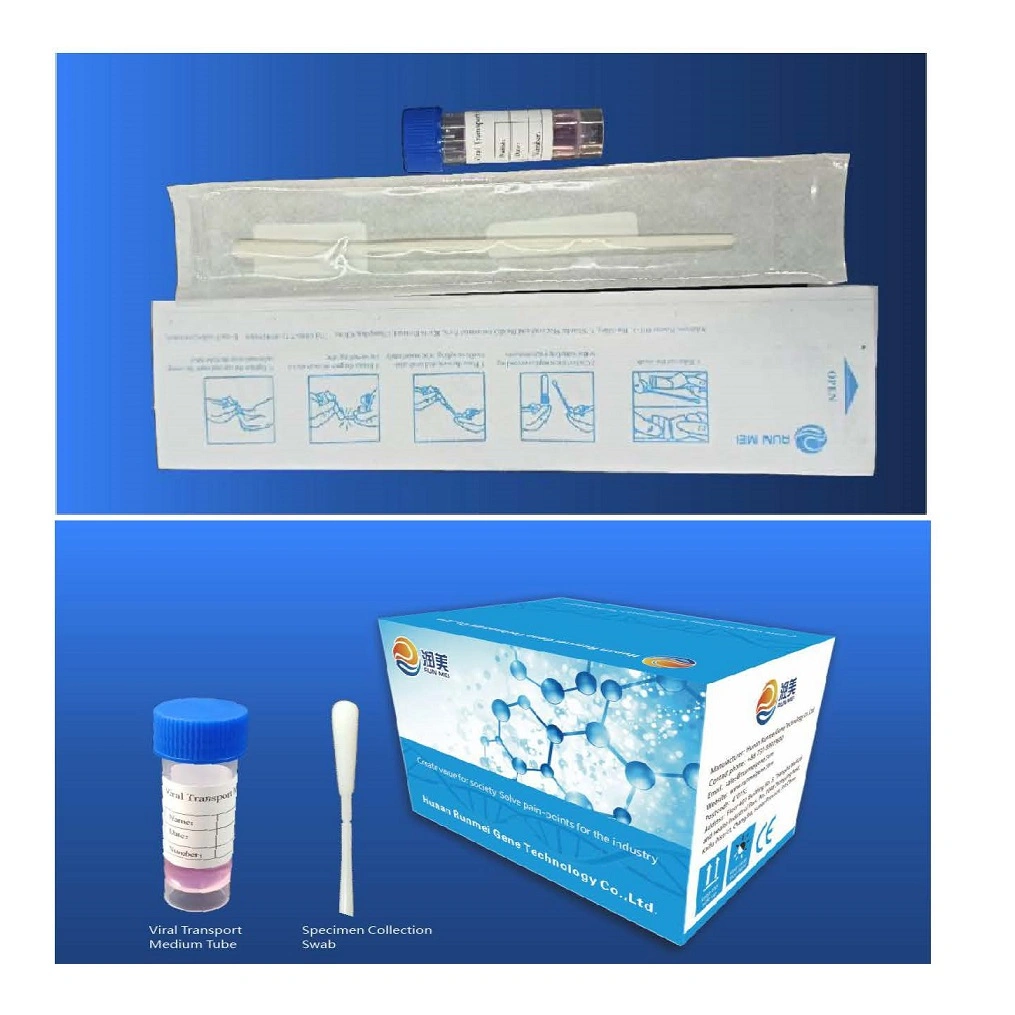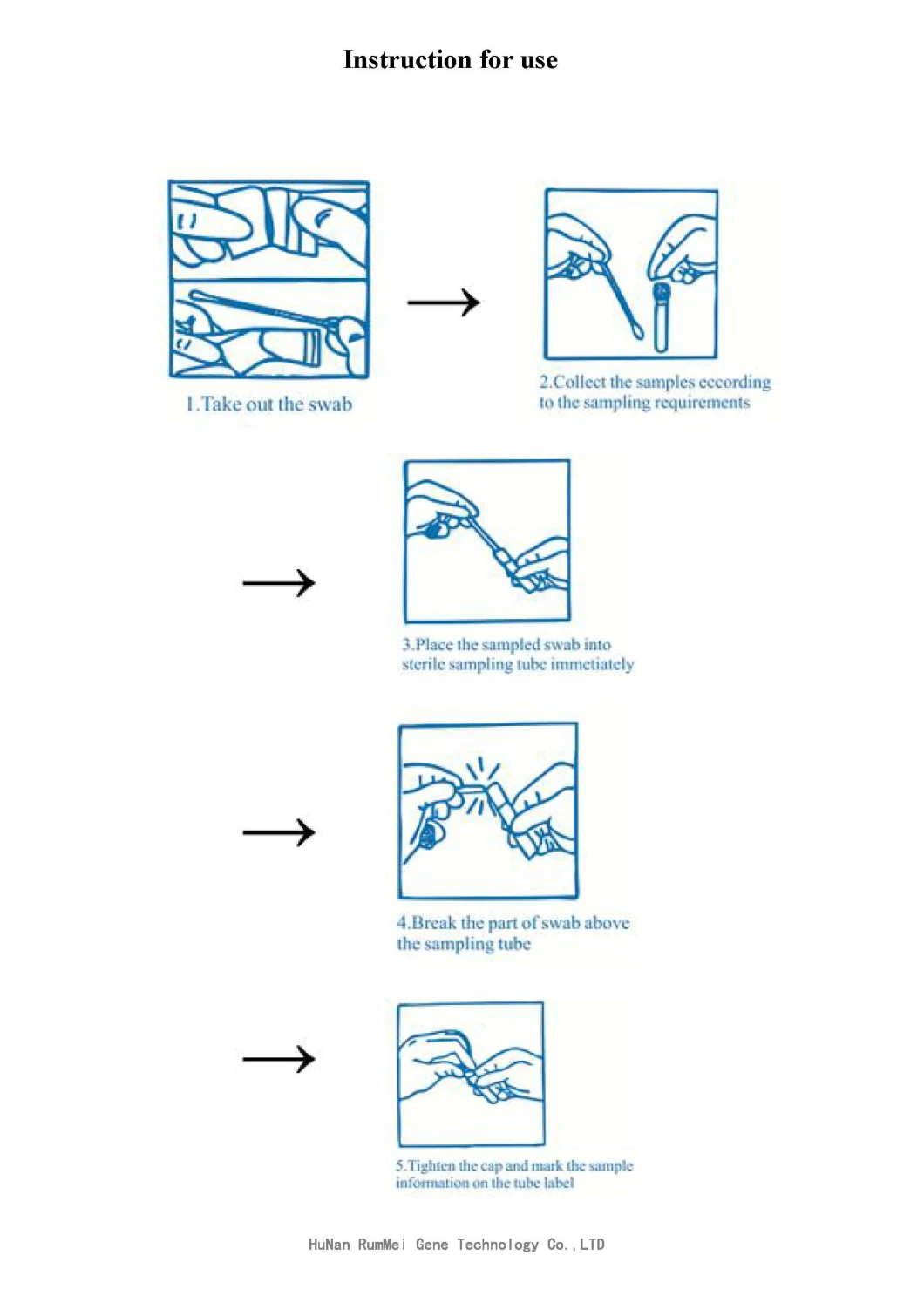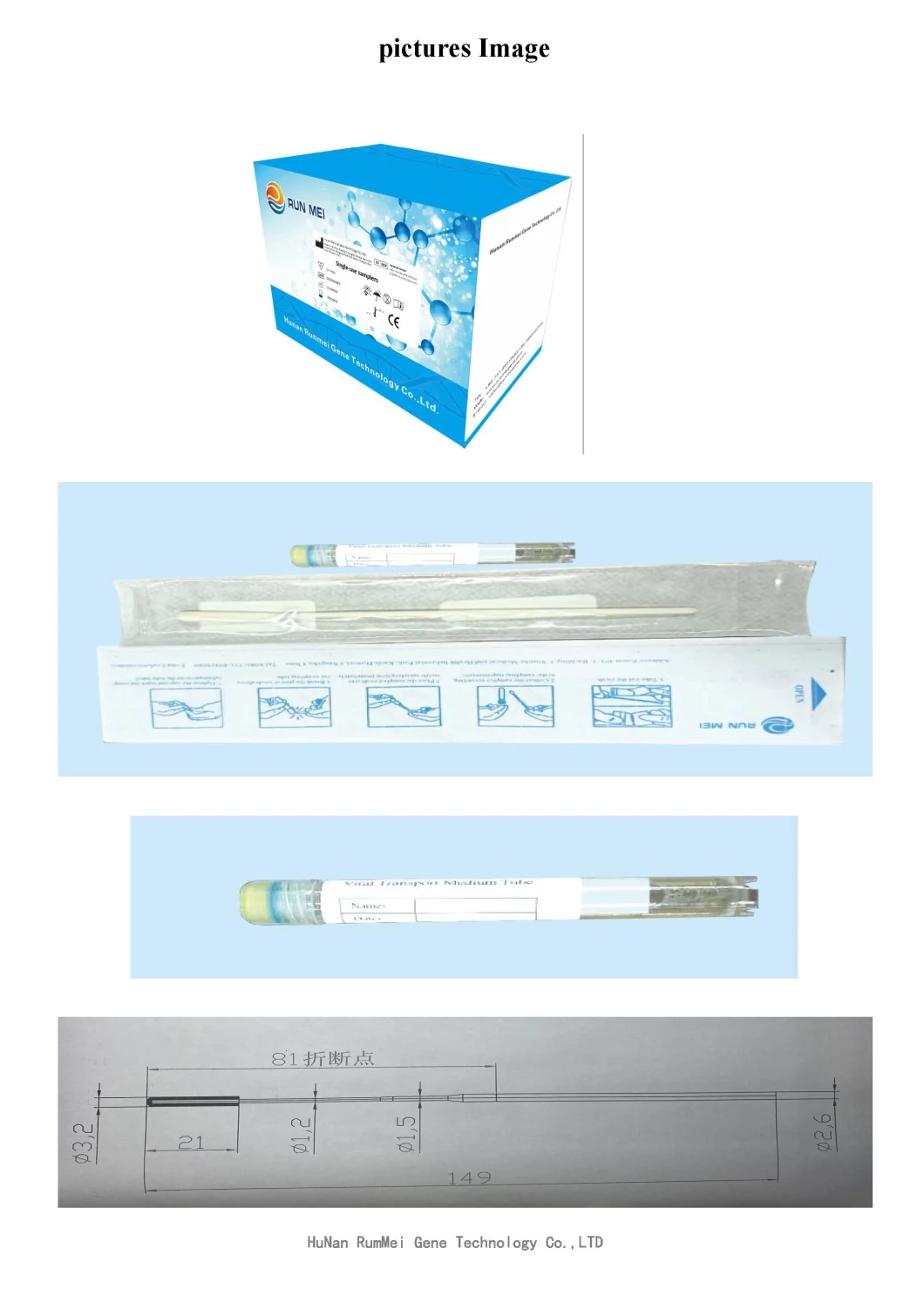 Product Pictures: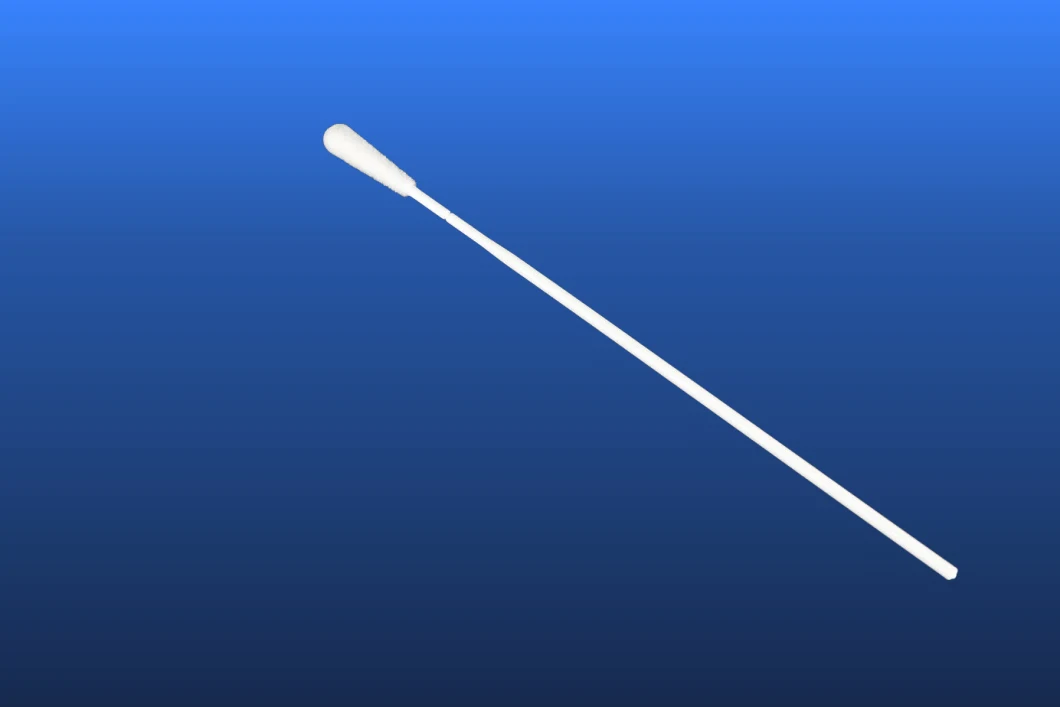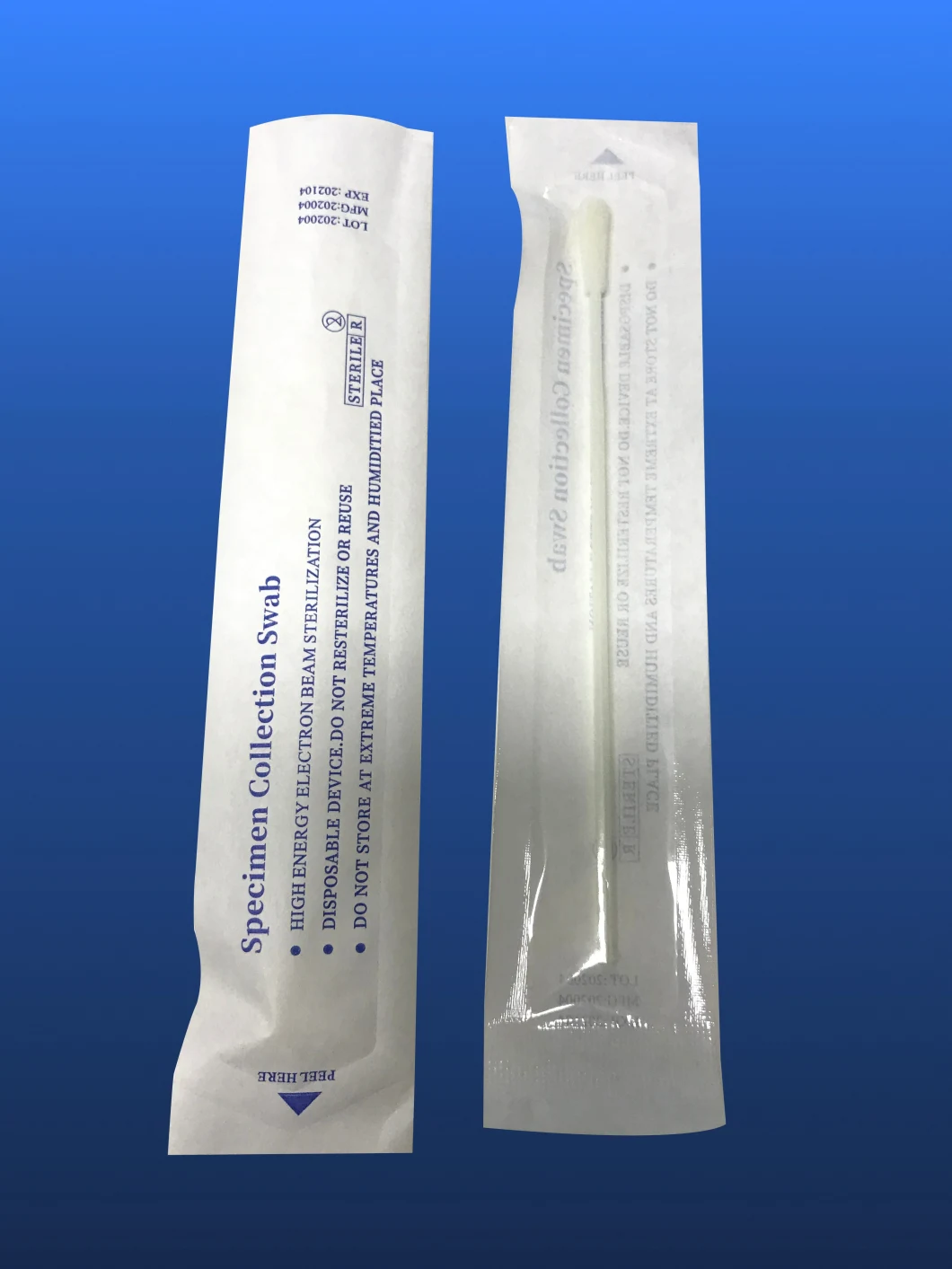 Company Profile:
Hunan Runmei Gene Technology Co., Ltd
. is a high-tech enterprise dedicated to "gene test product development and construction of big health big data service platform" initiated by a team of doctors with backgrounds of studying and working at famous universities and research institutes at home and abroad. Our company existing fluorescence quantitative PCR detection product development technology platform, through which the establishment of pathogenic microorganism nucleic acid detection kit product line; through the application of immunological technology platform to establish ELISA, colloidal gold and other detection reagent product lines. We have a professional technical team, advanced management mode and perfect business operation mechanism. "Survival by quality, development by innovation; win the market by speed, establish brand by service" is our company's quality policy. With its integrity and pragmatic style, the spirit of reform and innovation, our company has built a well-known brand in the industry and become a world famous company!