Temperature Fast Change Rate Climatic Test Chamber
Change Rate Temperature Test Chamber Application:
High and low temperature rapid change, for test the industrial laboratory product, such as bags, footwear, leather products, environment, toys, baby products, hardware, electronic products, plastic products, rubber products.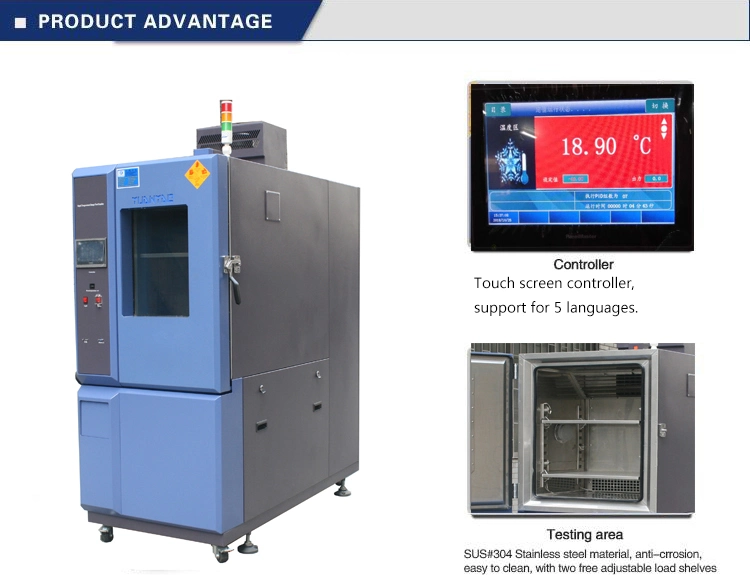 Change Rate Temperature Test Chamber Advantage:
1. High quality, resonable price.
2. Digital controller
3. Indicton resolution: 0.01° C
4. Excellent performance
5. Stainless steel
Change Rate Temperature Test Chamber Specification
Model
YICT-225
YICT-306

YICT-408

YICT800
YICT-1000
Inner chamber size w×h×d(cm)
50×75×60
60×85×60

50×85×80

100×100×80
100×100×100
Exterior chamber size w×h×d(cm)
Depends on inner chamber size
Testing temperature range
-70~150ºC(KS);-40~150ºC(KL);-20~150ºC(KR)
Fast change temperature range
-70ºC kinds:-50~+85ºC(KS);-40ºC kinds:-20~+85ºC(KL);-20ºC kinds:0~+85ºC(KR)
Heating-up&Cooling-down speed
3ºC/min,5ºC/min,8ºC/min,10ºC/min,15ºC/min(Linear or Non-linear)
Performance
Temp.fluctuation
±2.0ºC
Temp.uniformity
±1.5ºC
Temp.resolution
0.01ºC
Heating-up time
-70~150ºC<60min;-40~150ºC<50min;-20~150ºC<35min
Cooling-down time
+20~ -70ºC<70min;+20~ -40ºC<55min;+20~ -20ºC<35min
Material
Exterior chamber material
Cold-rolled steel+Powder coating
Interior chamber material
SUS#304 Stainless steel
Insulation
PU fiberglass wool
System
Wind circulation
Cooling fan
Heating system
SUS#Stainless steel high-speed heater
Refrigeration system
Imported tecumseh compressor+fin type evaporator+air(water)cooling system
Other components
Multi-layer vacuum glass observation window,cable port(50mm),controlling status indicator lamp,chamber light,specimenloading shelf(2pcs,position adjustable)
Safety protection device
Over-heat protection circuit breaker,compressor overload protection,control system overload protection,humidifying system overload protection indicator lamp
Power supply
AC 3phase380V 60/50Hz
Customization service
Non-standard or special requirements are all welcome
Customization service is available, we can set & design equipments according to your own specific requirements!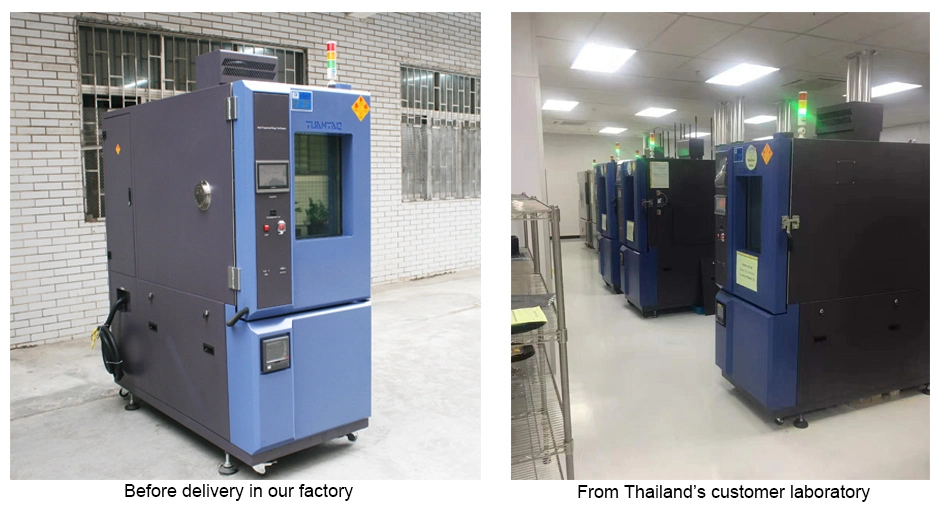 Product detailes: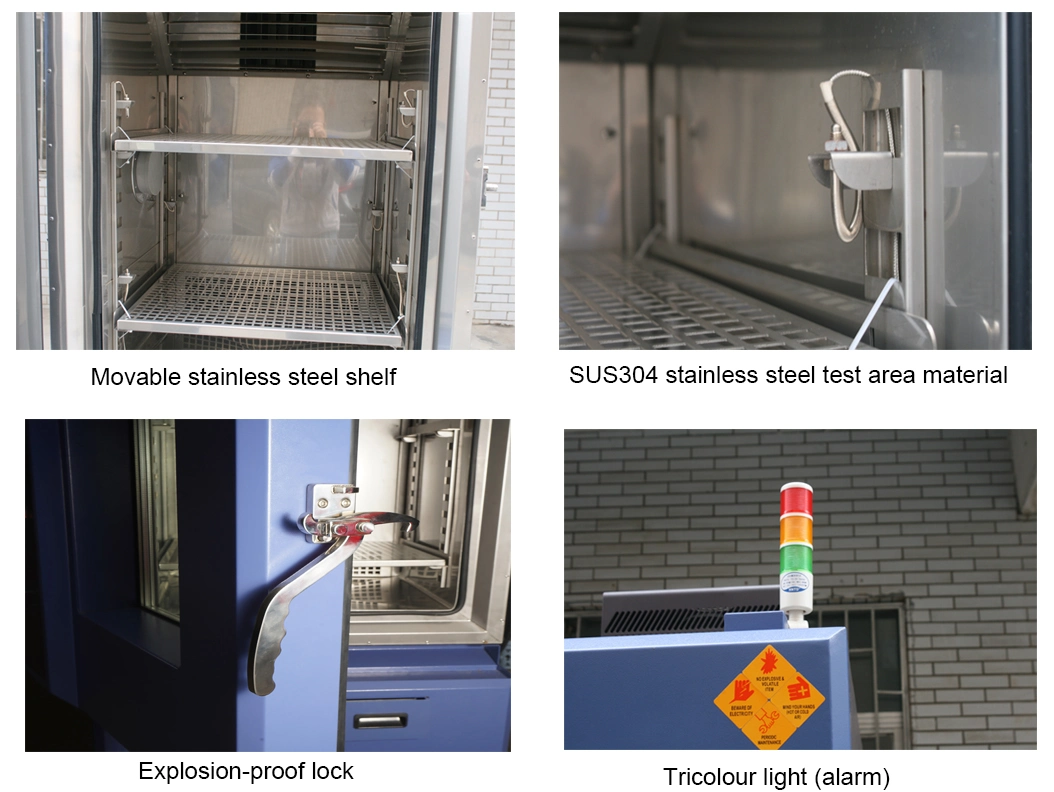 Company profile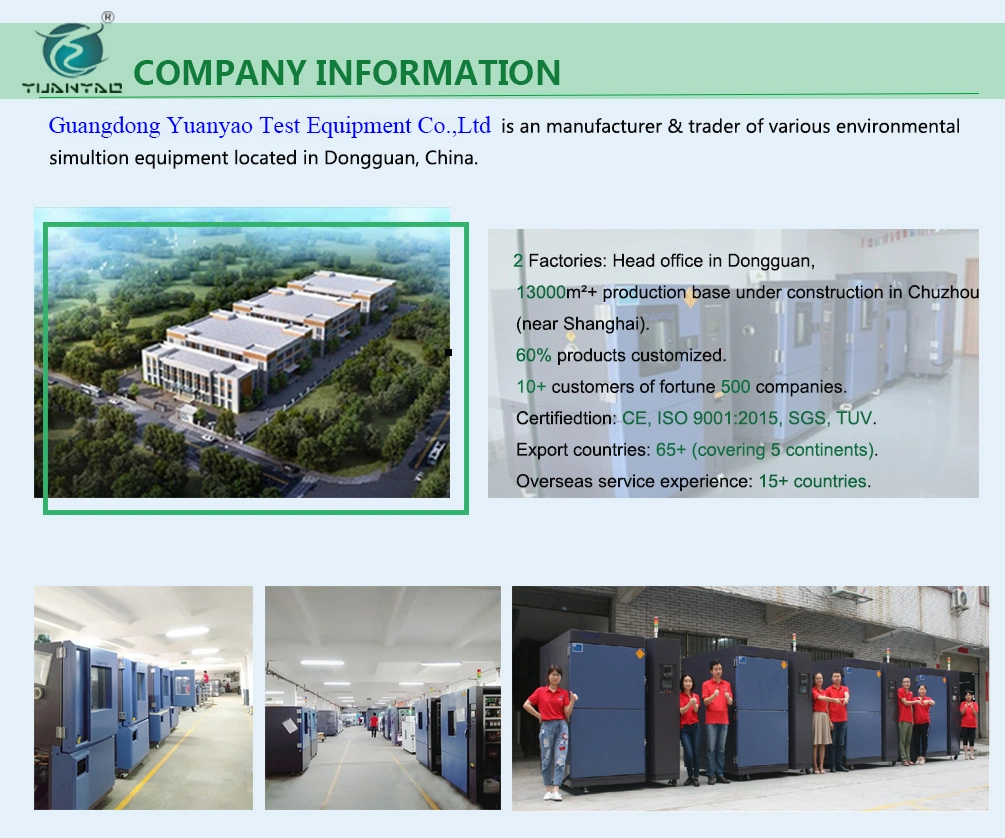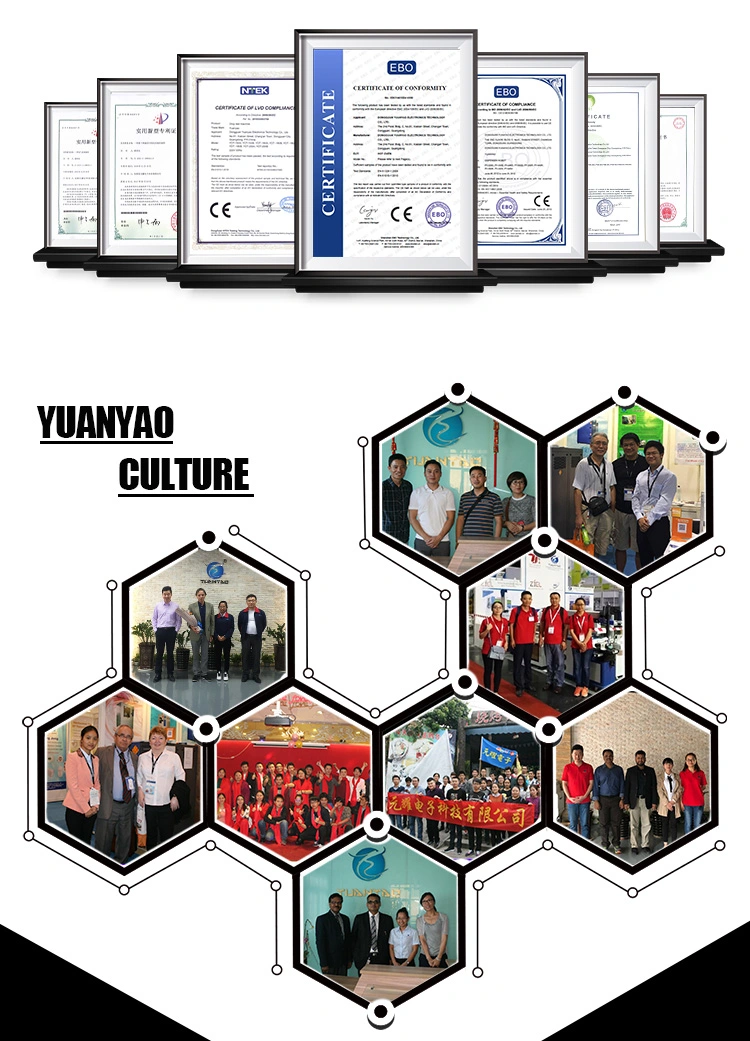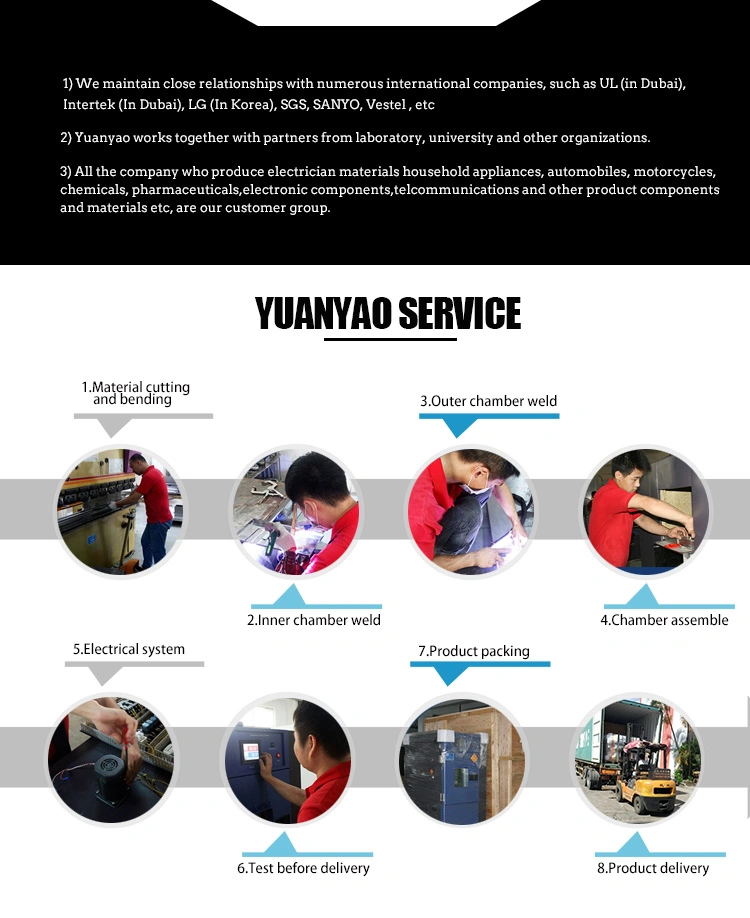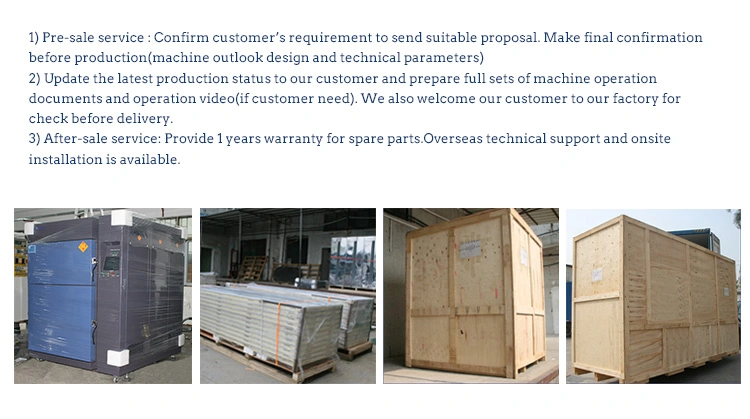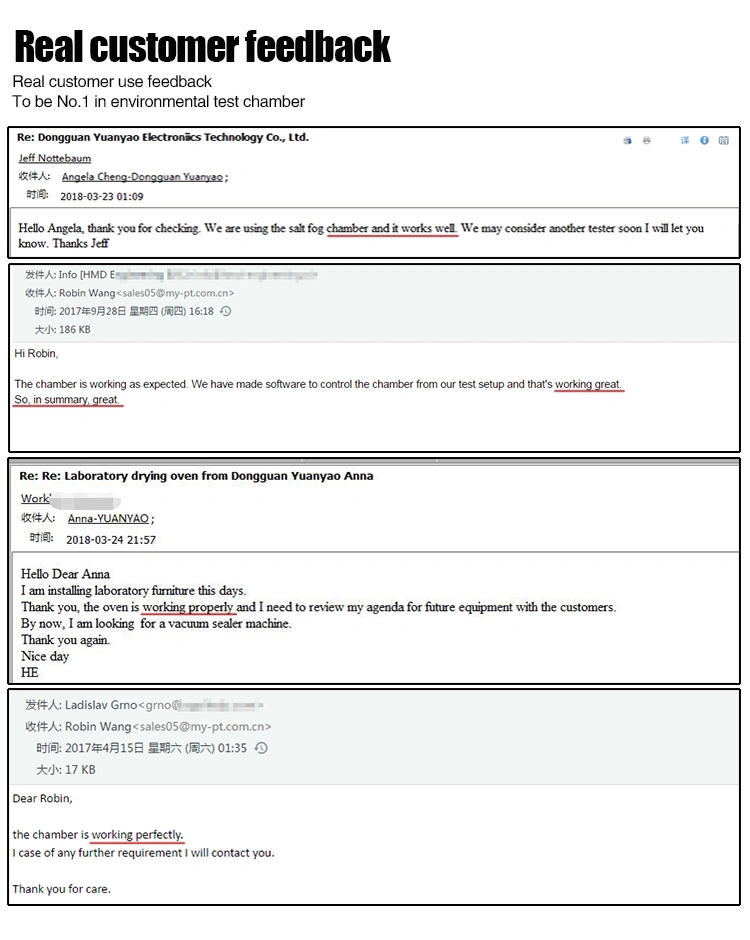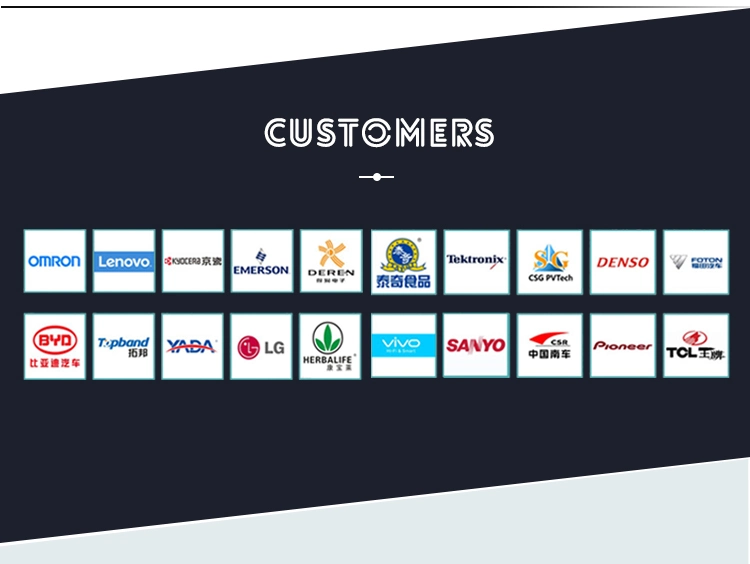 In addition to water rain spray test chamber, we are also manufacturing:
Precision Oven Tester, Triple Type Temp. & Humi. Chamber, Temp. &Humi. Control Host, Air Thermal Shock Tester, Liquid Thermal Shock Tester, Salt Spray Tester, Walk-in environmental Test Room, Temp. Humi. &Vibration Conbined Test Chamber, Aging Oven Tester, Rain/Spray Test Chamber, Burn-in test equipment, Dust Tester, Steam Aging Tester, Vibration Tester, Tensile Tester, Drop Tester and so on.
Other styles / size with different configurations are available upon request, welcome to enquire and purchase!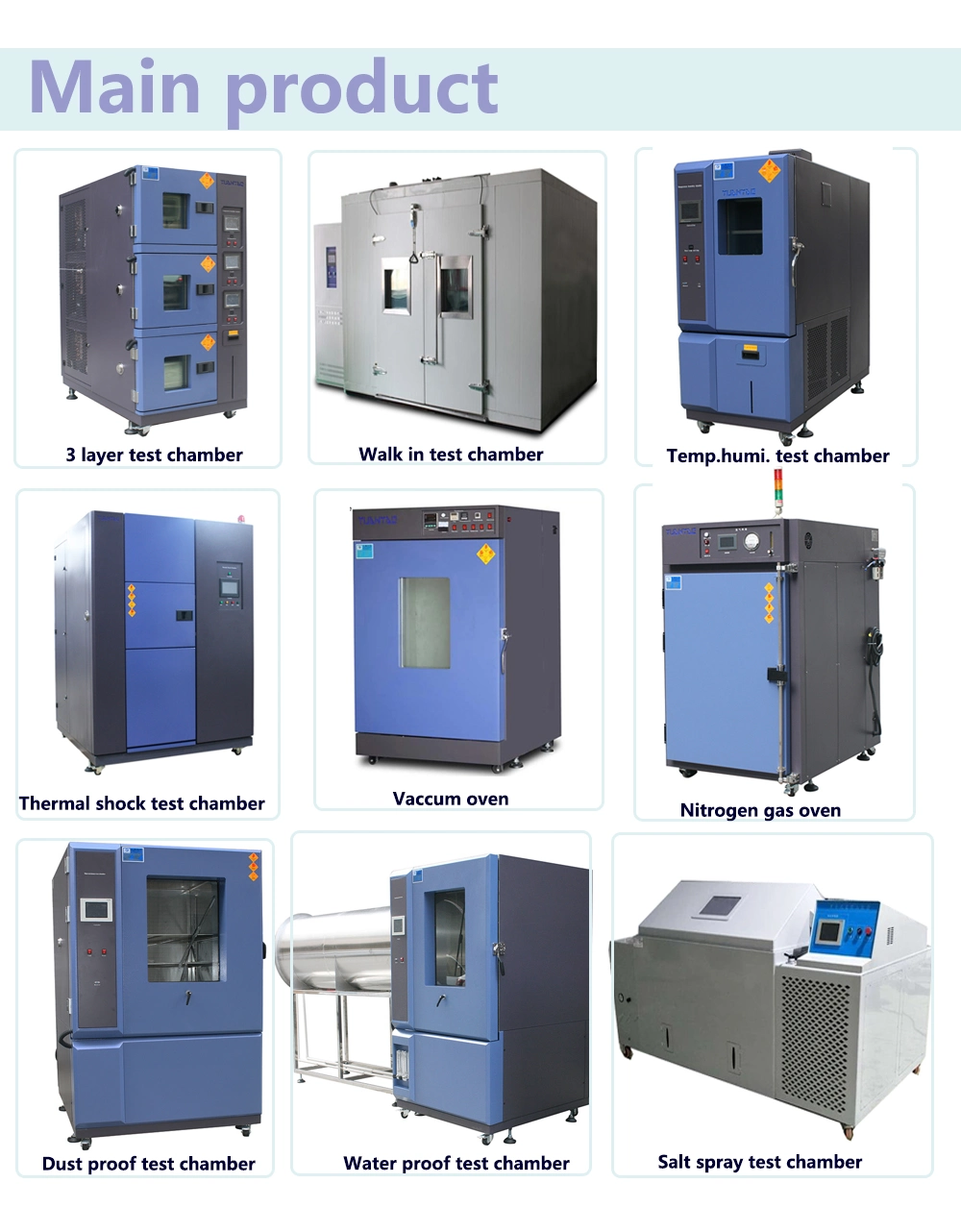 If you want to know more about water resisitance test chamber,please feel free to contact us.

Thank you for your reading !