Specifications :
Different specifications

:

Type A, type 8

Swab length (cm)

:

10,12,15,18

Fluid Volume (ml)

:

1.5,3,5,10
PRODUCT ADVANTAGE
FLOCKING SWAB :
1) New sampling technology to increase the amount of specimen collection and release;
2) Adopt unique jet flocking technology,
3) Vertical villus arrangement can increase the collection and release of samples and provide analytical sensiti- vity.
4) The swab rod has a breakable design, which makes the operation more convenient.
PRESERVATION SOLUTION :
1) Immediately inactivate the virus and avoid secondary infection,
2) High efficient enzyme inactivation reagent to remove the hidden danger of nucleic acid degradation,
3) Nucleic acid protectant can protect virus nucleic acid from degra- dation at room temperature for 4 days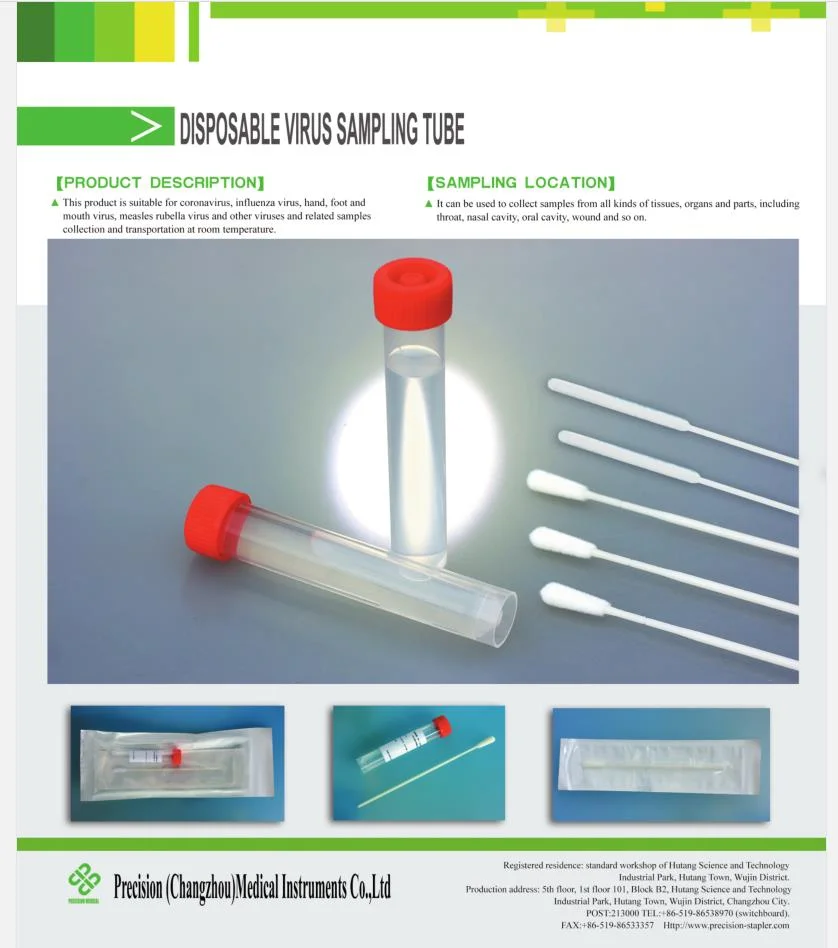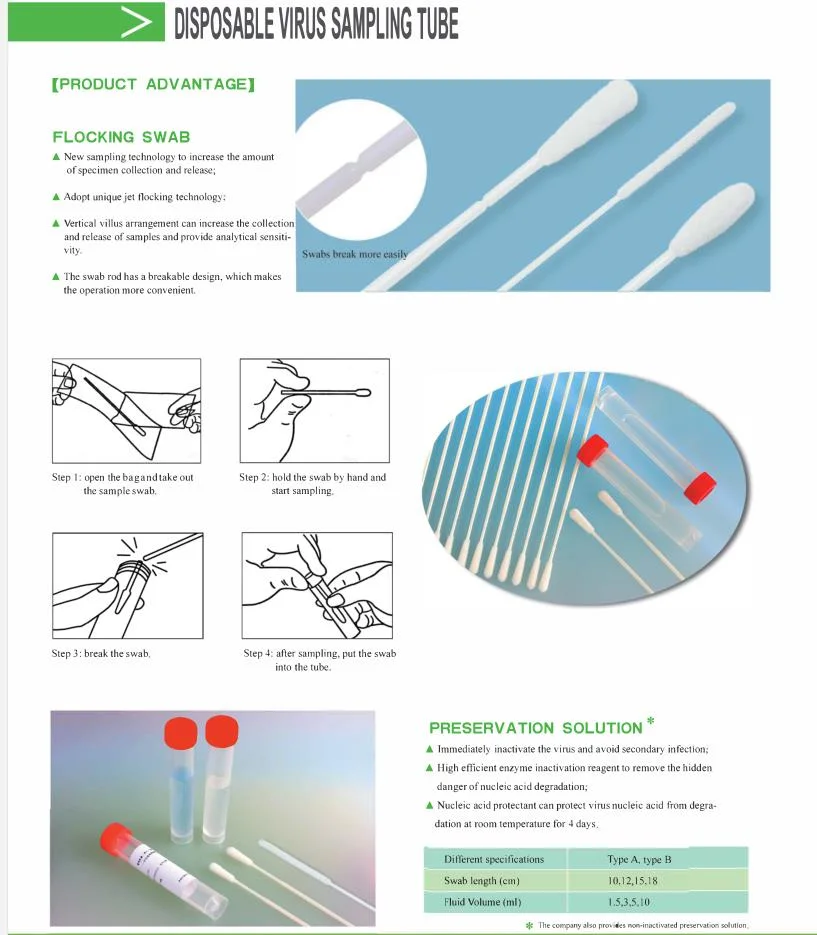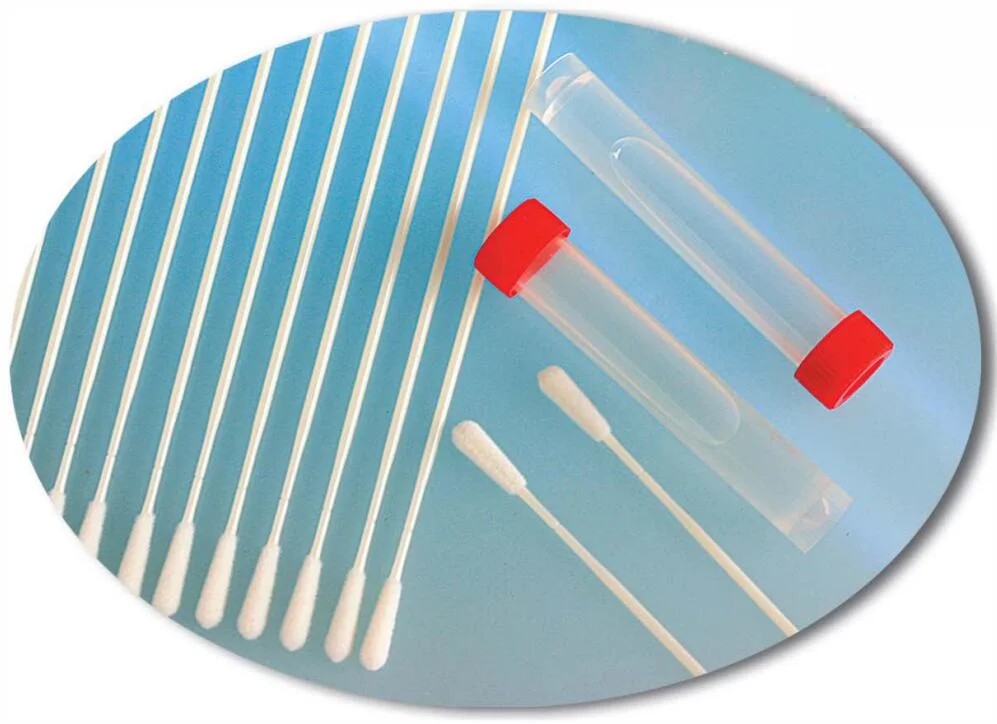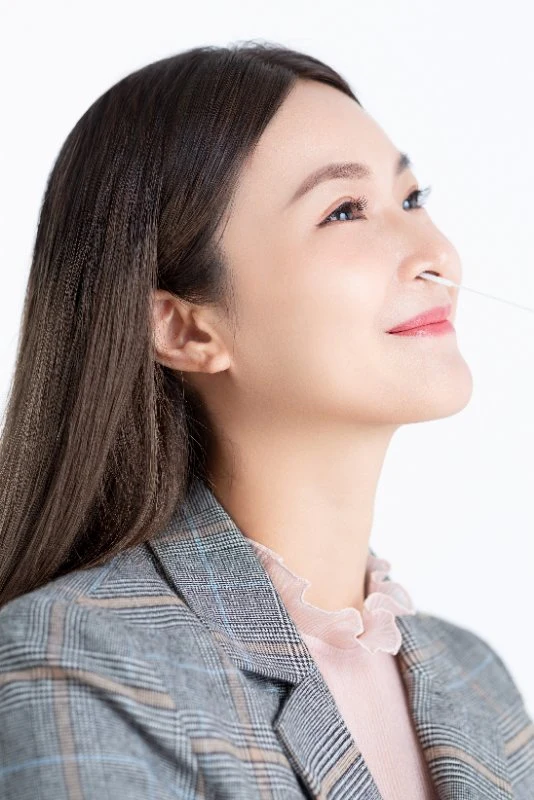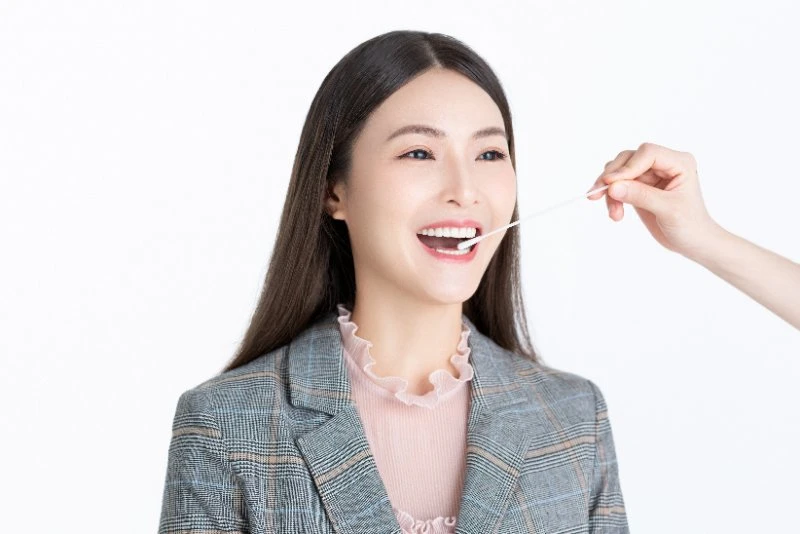 The
preservation solution
can be divided into three types of inactivated, non-inactivated and non-extracted, which can be selected
by
customers.
UP +10 YEARS PRO FACTORY

WITH ALL CE /FDA /CHINA CERTIFICATION

5 FLOOR UP 5000SQM PLANT

WELCOMED CHECKING

we can supply you sampling tube and preservation solution and swab
Independent packaging sales
also ok for all types-
inactivated,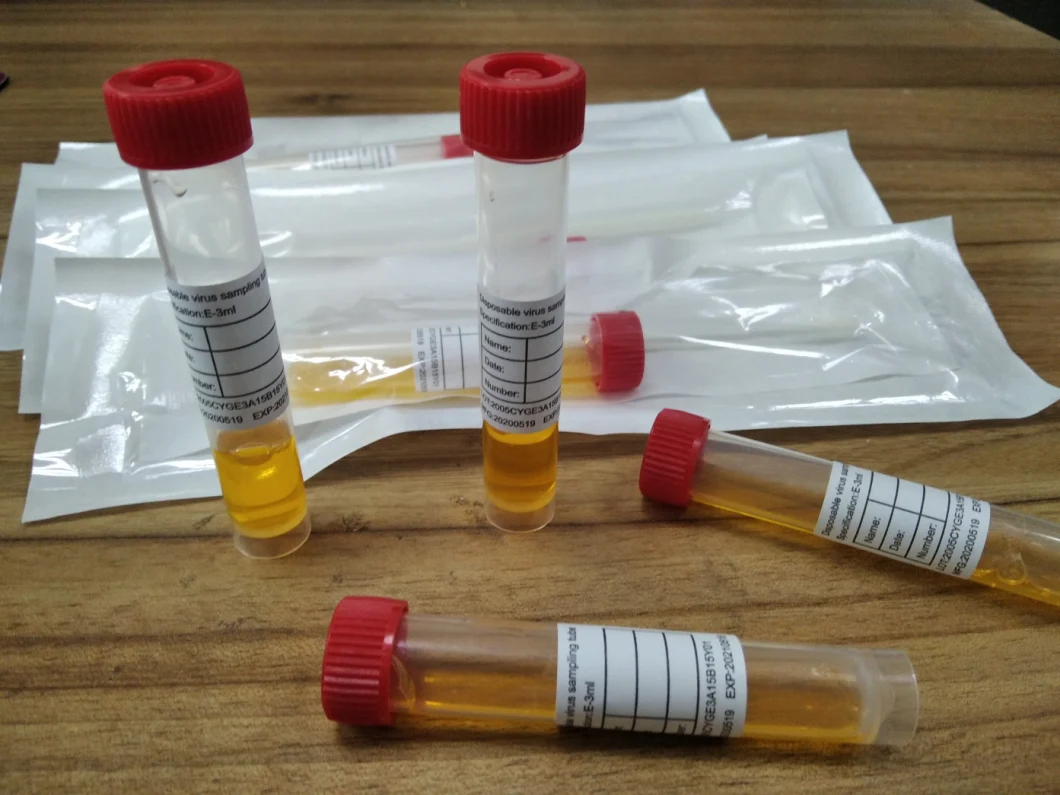 non-inactivated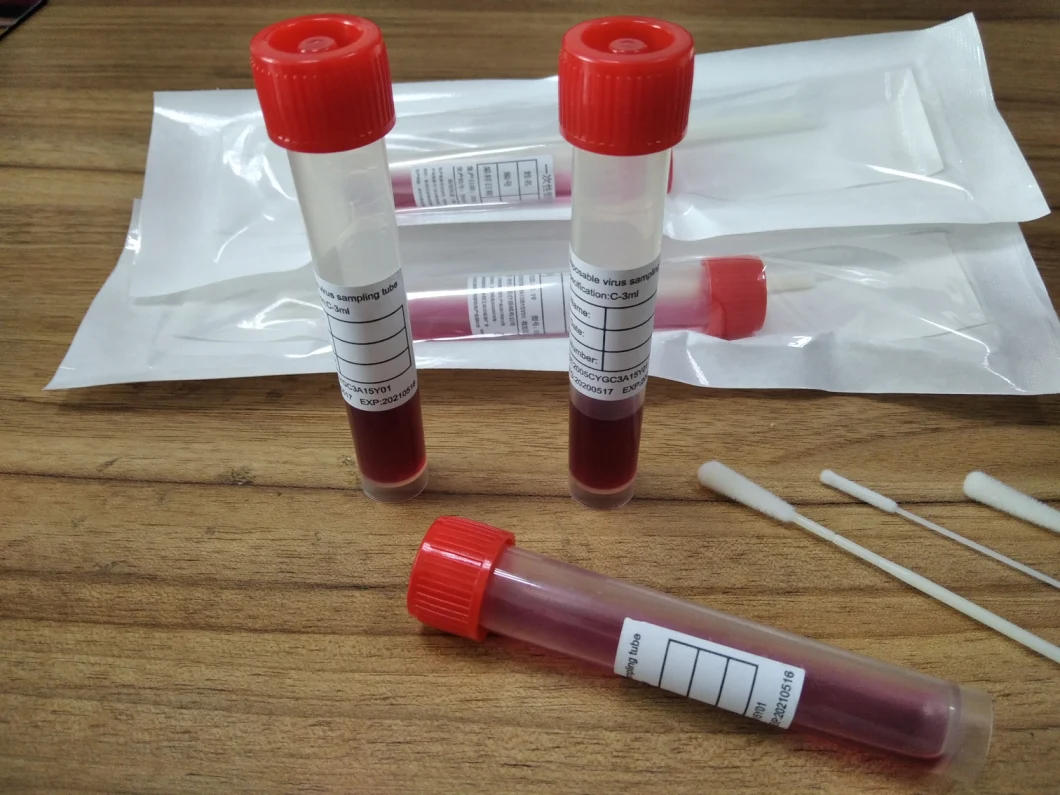 non-extracted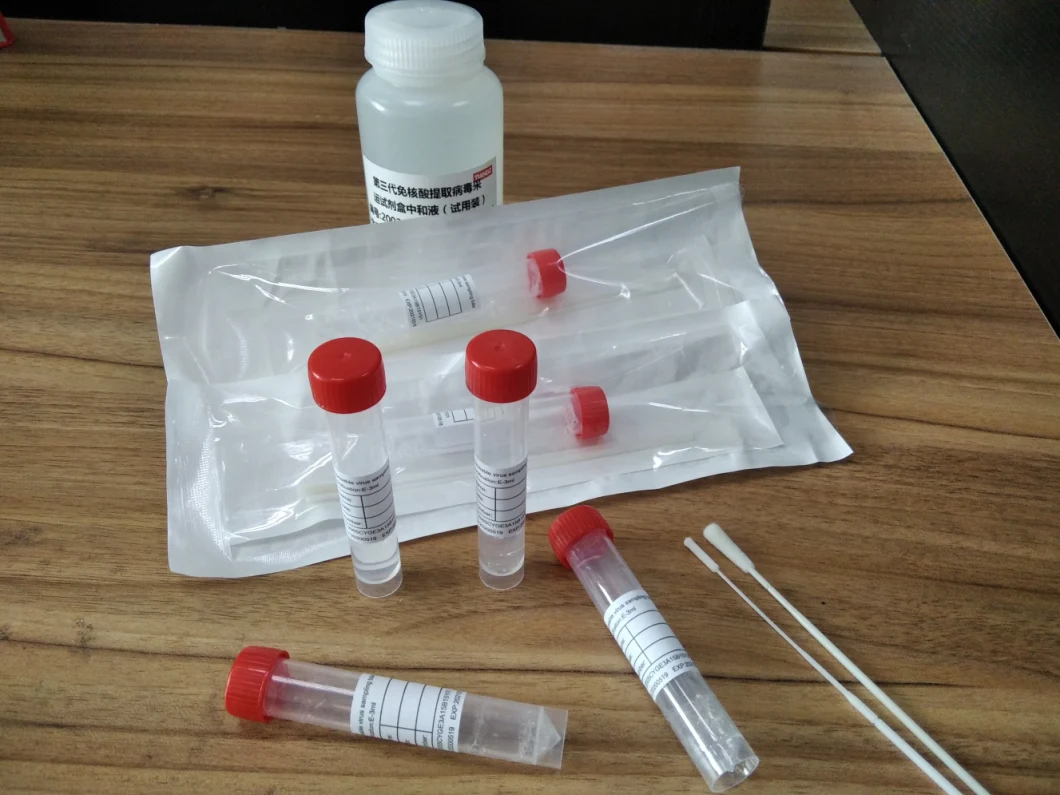 CHINA CERTIFICATION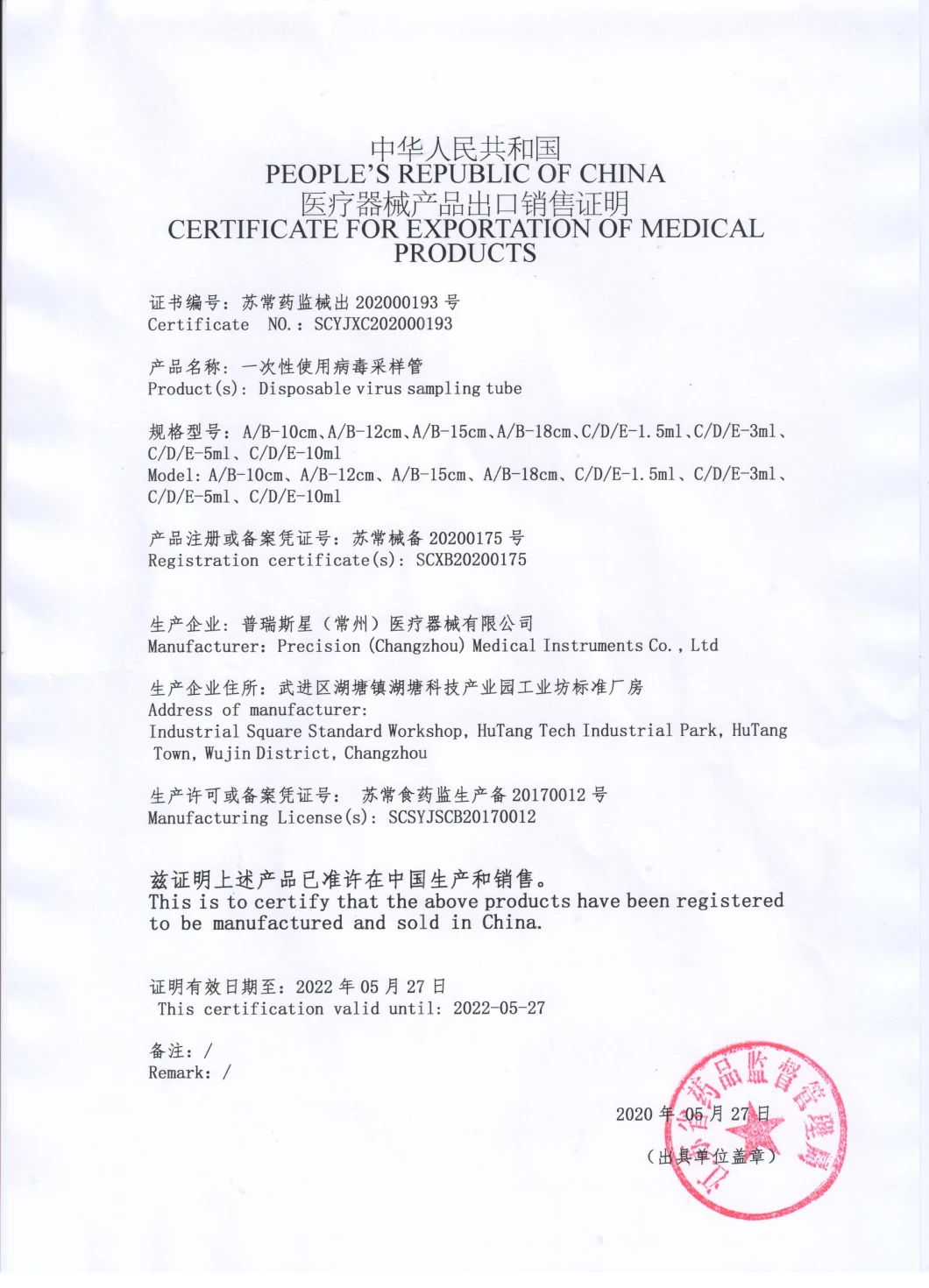 CE CERTIFICATION